"The skin is the largest organ in the human body"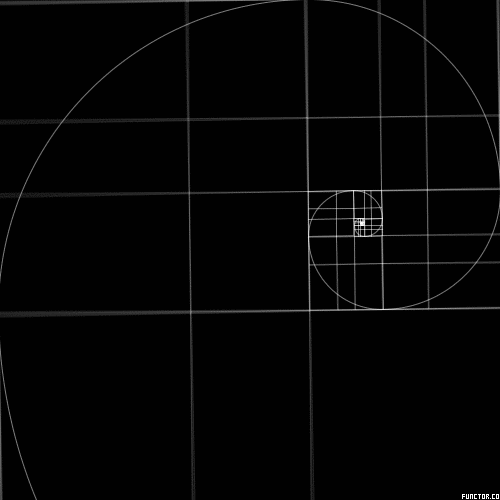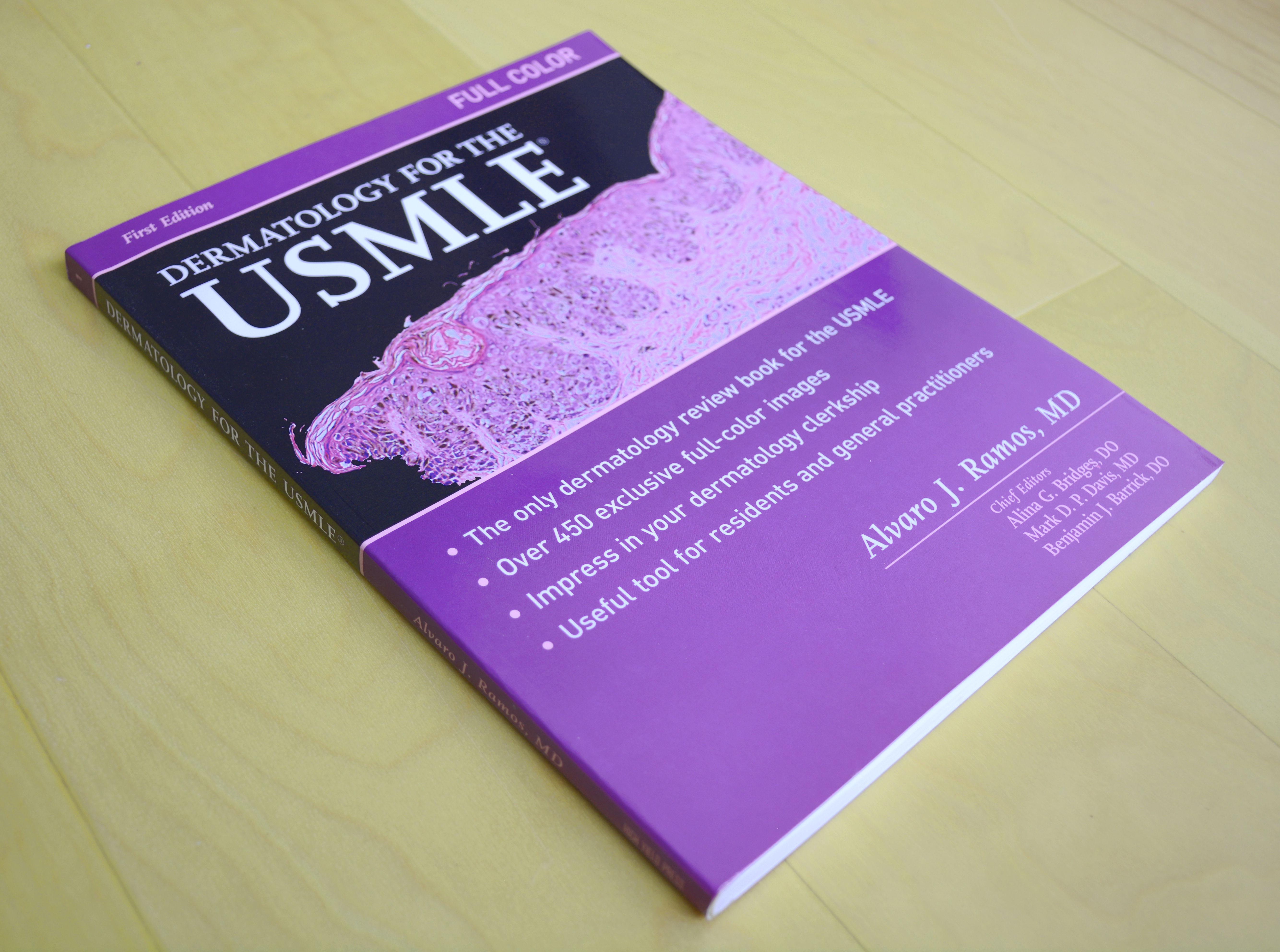 As medical students, we constantly try to find ways to make our USMLE studying experience as effective as possible, while learning all the necessary information to become great physicians. This book contains the information you need to excel in the dermatology portion of the USMLE Step 1, 2 and 3. Histological patterns are rarely covered in the USMLE exams but are incorporated for those who want a more comprehensive understanding of the skin pathology presented.

The information and images provided are also very useful for residents, physicians and other allied healthcare staff interested in dermatologic conditions. This review book summarizes the most common diseases seen by dermatologist and diseases frequently seen by other specialists that present with skin manifestations. This is by no means a complete and comprehensive dermatology textbook — it only reviews basic dermatology concepts and pathologies.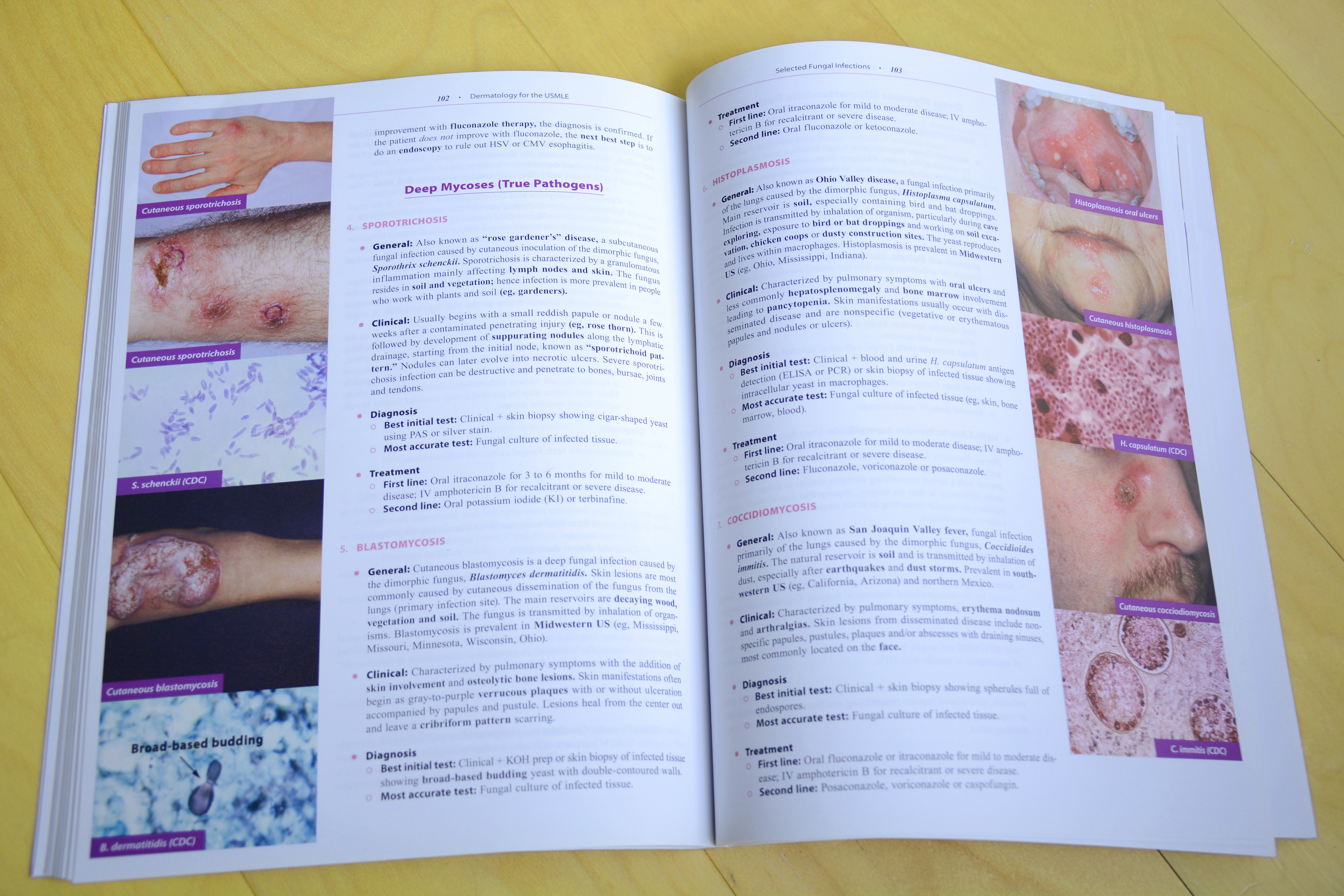 Start reading this book early in your medical career. Being familiar with the key concepts and images provided will ease your USMLE preparation and clerkship experience. Associating a medical condition with its clinical appearance will improve memory retention and enhance recall. Bold or italic text and USMLE Pearls emphasize important and most tested information or distinctions between differential diagnoses. 

One way or another I came across almost everyskin pathology discussed in this book during my USMLE preparation and clerkships. Dermatologic manifestations of disease are seen in almost every specialty and recognizing them will help you tackle difficult exam questions. For example, when you recognize Pyoderma gangrenosum or Erythema nodosum, you should be thinking of underlying inflammatory bowel disease (IBD) as a possible diagnosis. Studying this book will help you answer the majority of dermatology questions in your medicine board exams. Remember, dermatology-related questions are an easy way to score points in the USMLE.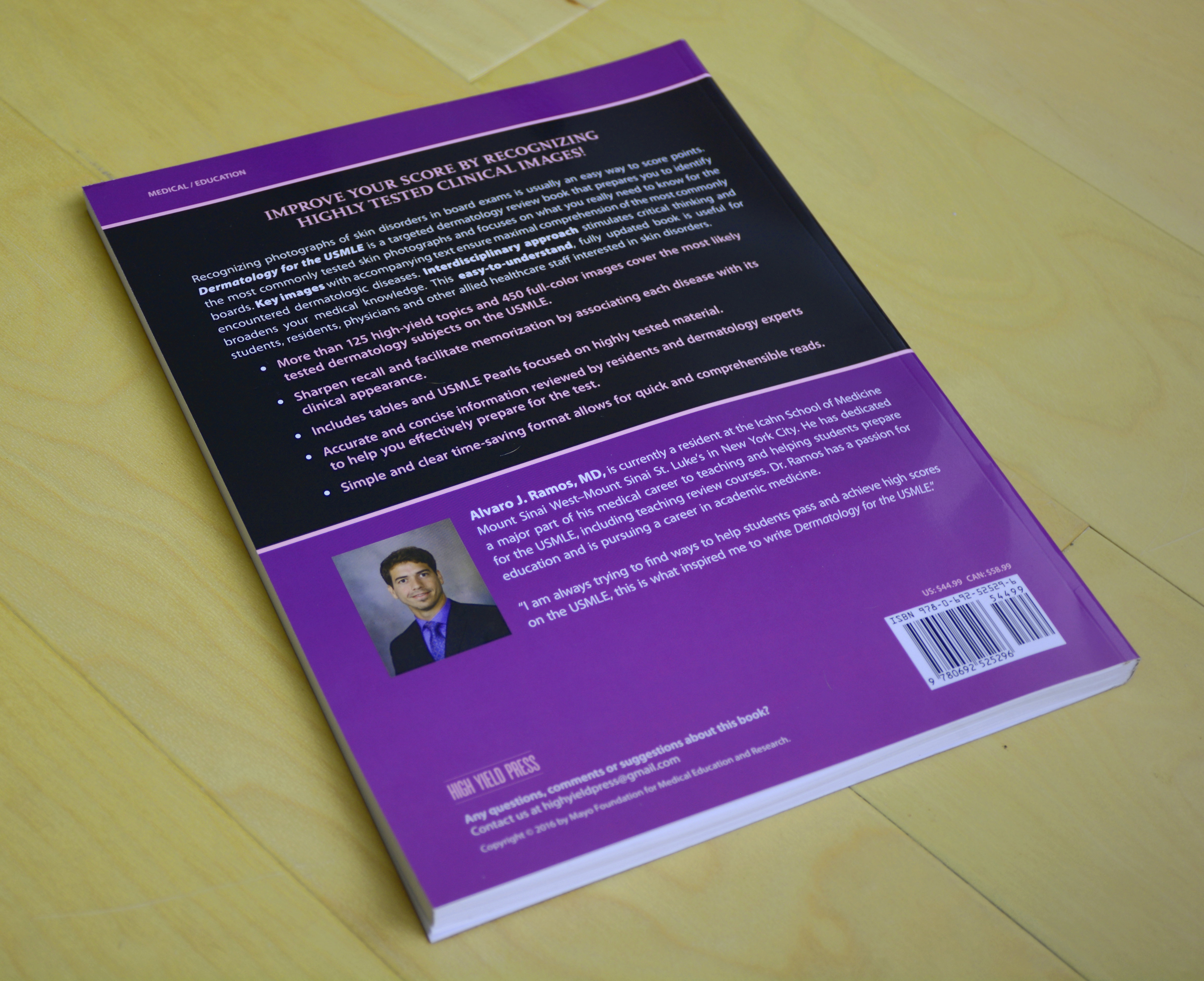 Our book is available in Kindle and paperback formats, and are exclusively sold and fulfilled by Amazon. Click the link below to be redirected to the official Amazon book page, where you can obtain a copy. Via Amazon, we provide different shipping and payment options, including Amazon Prime, and book return services. 
For bulk orders (>5 books) and special discount pricing, email us directly at: sales@highyieldpress.com.